SafetyMed provides thorough and complete, customized first aid products that adhere to all OSHA/ANSI requirements.
Handle workplace injuries and minor illnesses effortlessly with our quality products. Preparedness is key to an effective and safe work environment. Rest easy in our wide selection from leading industry manufacturers. SafetyMed has you covered.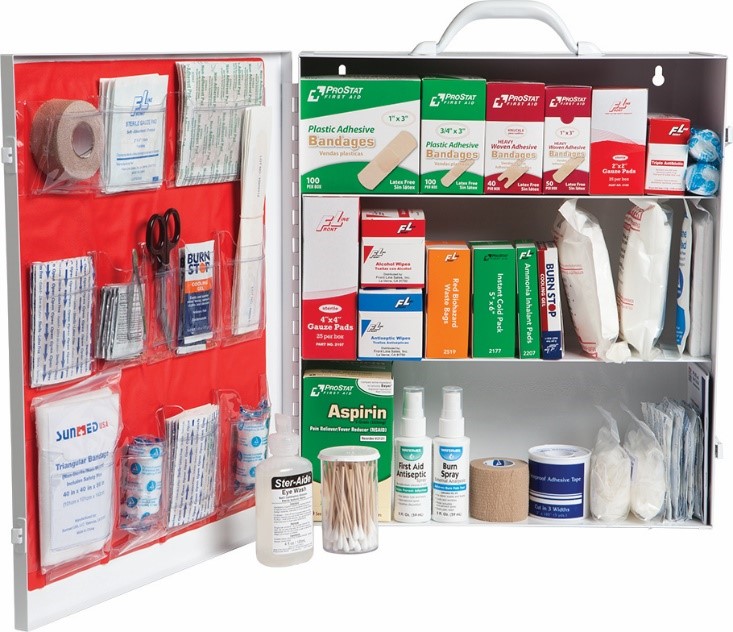 Cater to your business needs with our completely customizable products for your first aid cabinets. Our state-of-the-art service and organization methods are second to none. SafetyMed keeps your first aid cabinets stocked with what you need at the best price point.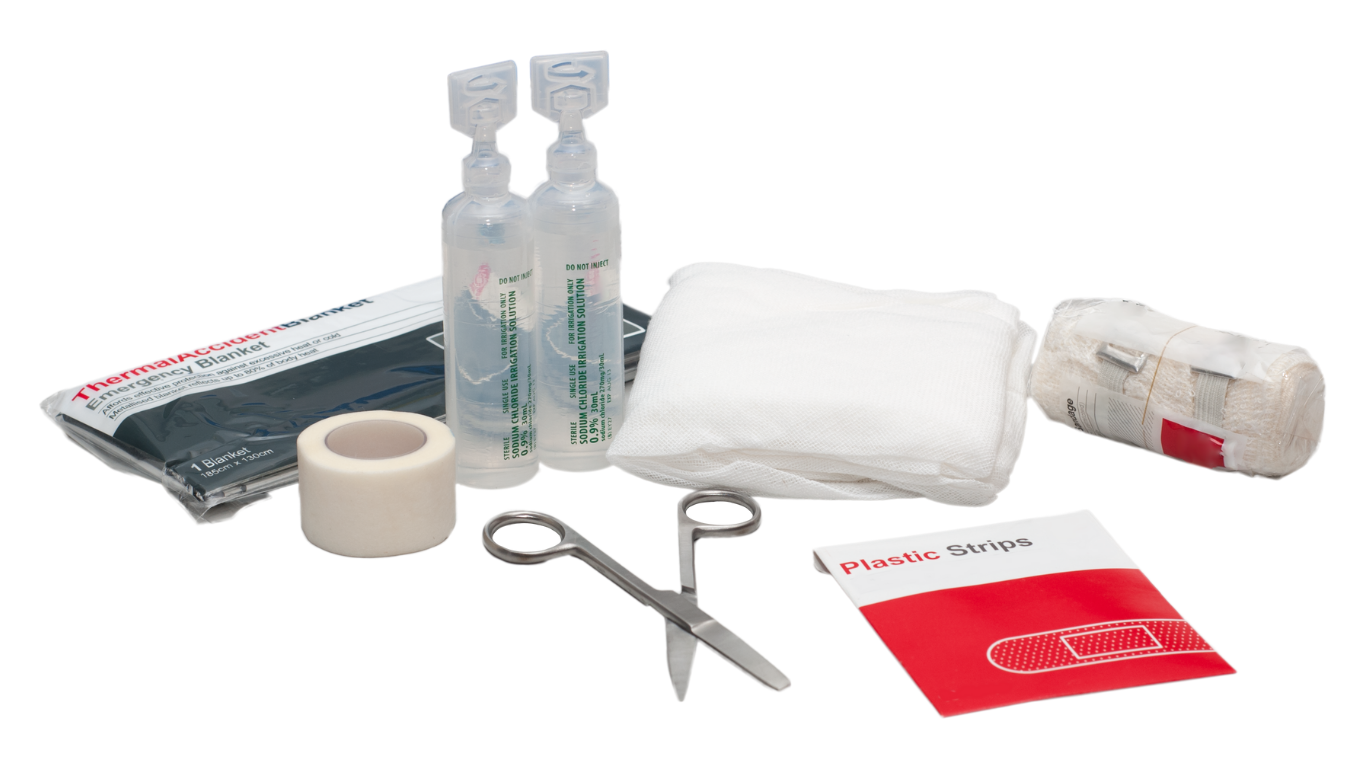 Products
First Aid Cabinets
Bandages
Tapes, Wraps and Gauze
Ointments
Eye Care
Mobile Kits
Over the counter medicine
Burn Care
Emergency
Instruments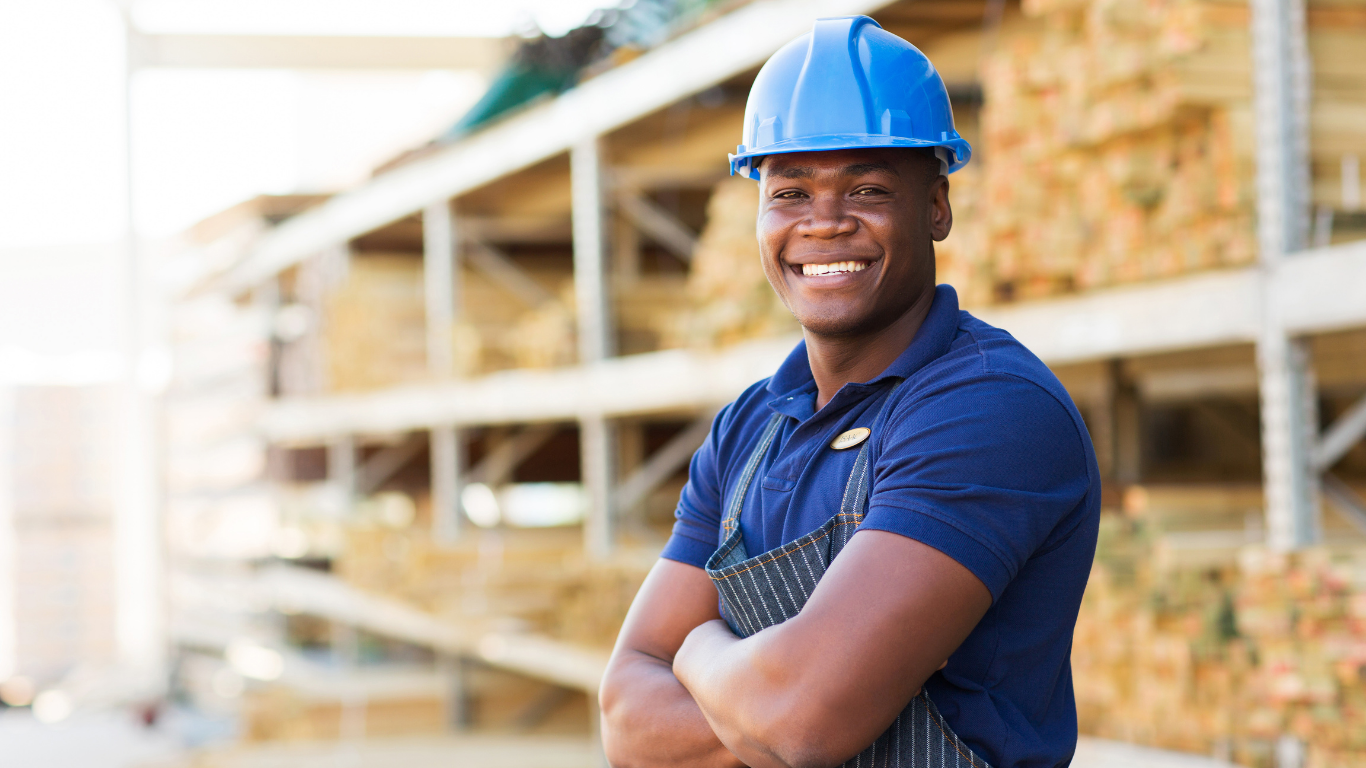 Our Service Process
Onsite visit: we assess the number of cabinets and identify each location
Product selection: ANSI/OSHA standards met; additional needs catered to your workplace hazards.
Monthly service: ANSI/OSHA requirements met, restocking, organization, cleaning, and sanitizing.
Documentation: We offer written and digital service documentation.
Invoicing: We offer multiple payment and billing options catered to you.
Ongoing support: 24/7 exceptional customer service for all your needs and inquiries.
Regulatory
Rest easy in that SafetyMed will assist in making sure you meet OSHA/ANSI first aid requirements. Our exceptional customer service will keep you in compliance with all safety measures.
Our First Aid Components
Bandages – The versatile, indispensable bandage protects you, your employees, and your customers.
Burn Care – Preparedness is key. Having your first aid cabinet stocked with the correct and appropriate burn care allows your organization to have peace of mind.
Cabinets – We offer cabinets with products on your schedule that keep up with all regulations.
Instruments – Be safe, be prepared. We have the quality instruments to equip you and your team.
Medicine – Consider Over the Counter or "OTC" medicines as an option to provide to your employees. ANSI recommends analgesics as a component of your first aid cabinet
Ointments – Whether it be for healing, itching, pain relief, or preventing infection; having the right ointments is essential to any first aid cabinet.
Requirements – SafetyMed assures that your first aid service requirements are up to date, accurate, and compliant.
Service – SafetyMed's unrivaled service prioritizes the safety of you and your employees. Our team ensures you are up to OSHA & ANSI standards at the most affordable price point.
Tapes, Wraps, & Gauze – As an OSHA requirement, tapes, wraps, and gauze are essential to every first aid cabinet. Look at our options to meet your specific needs.
REQUEST A QUOTE ONLINE TODAY!
Fill out the form to receive a customized quote for all your first aid and safety needs.
Join our newsletter!
Sign up to receive important updates on new product announcements, special promotions and more!